Adoption & Rescue
Find an Adoptable Pet at Our New Location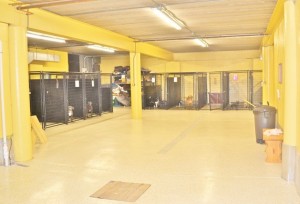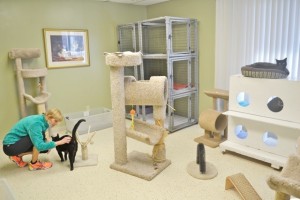 King's Harvest Pet Rescue No-Kill Shelter is open!!  We are located at 2504 W Central Park, Davenport. Our Phone number is 563 386-3117.   Open Public Times are: 10 am to 5 pm on Monday, Tuesday, Wednesday, Friday, & Saturday.    We are closed on Thursday and Sunday.    King's Harvest Pet Rescue No-Kill Shelter has many available pets up for adoption.  Come during our open hours and visit with the adoptable cats and dogs to find a furry friend for your home.  Should you find a pet you wish to adopt, fill out the pet adoption application form below or fill one out at the Pet rescue. To find a pet available for adoption please visit Pet Finder.
Temporary and Permanent Placement
There are times when people need assistance with their pets. We attempt to assist with the care of a pet when a person needs to enter a homeless shelter due to inclement weather. This need has been noted in the community. People are choosing to stay on the street with their pet rather than go to a shelter and leave their pet unattended. To assist with this unique problem, King's Harvest has established a temporary placement program, where the pet will be placed in a boarding facility or a temporary home, until the owner is able to assume the responsibility of the pet, then it will be returned to them. All pets must be spayed or neutered or the owner must agree to have that procedure done while the animal is in the temporary placement. No shelters in the Quad City area allow people to bring their pets with them into the shelter.
Should a person or family find that they are no longer able to care for their pet, King's Harvest will assist them to find an appropriate forever home for this pet. We will place the pet only after evaluating the pet, including a visit to the vet and vaccinations. All pets placed for permanent adoption will be spayed or neutered.
We would like to thank Melissa and her staff at Terri's Dog Styling for their assistance with boarding and needed grooming of animals. Next time your pet needs a day at the spa remember Melissa and give her a call!
Thank you for your interest in adopting a pet from King's Harvest Pet Rescue. To adopt a pet, please come to our shelter located at 2504 W Central Park, Davenport, IA to meet our animals and fill out an adoption application.
King's Harvest Pet Rescue No-Kill Shelter Hours:
Monday – Wednesday: 10:00 am – 5:00 pm
Friday – Saturday: 10:00 am – 5:00 pm